Identity Crisis
Released at last after 30 years!
Established in 1990 by American and European expatriates then living in Tainan, Taiwan, Identity Crisis was a bold musical experiment in its regional context and a pioneer in introducing multigenre creative music to audiences on both sides of the Taiwan Strait. The band produced an original body of work encompassing progressive rock, jazz, adapted traditional Chinese music, experimental soundscapes, and more. The core band members were Dennis Rea (guitar, vocals), Andreas Vath (bass), Tom Vest (drums), Bryce Whitwam (keyboards), Volker Wiedersheim (keyboards), and Tsao Hsin (drums); additional contributors included Luo Rende (bass), Frederic Eymard (viola), Mark DeForge (bass), Matthew Corbin Clark and Guy Taylor (vocals).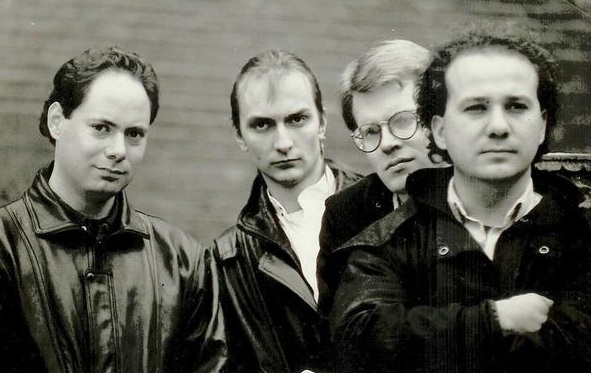 Identity Crisis in Chengdu, 1991; photo by Xiao Quan

While Identity Crisis' repertoire was largely original, the band also covered tunes by such diverse artists as Cui Jian, Ryuichi Sakamoto, John Scofield, Don Pullen, Television, and fellow Tainan creative force Mark DeForge. In winter 1990-91, the group played dozens of shows in Taiwan at venues ranging from pubs to universities to municipal cultural centers. In April 1991, the band undertook a month-long underground tour of post-Tiananmen China, performing roughly 10 shows in Beijing, Chengdu, and Guangzhou, including one with an audience numbering in the thousands. This was one of the earliest non-government-sponsored concert tours of China by Western musicians. Tour highlights included a memorable impromptu Beijing performance with Chinese rock progenitor Cui Jian, as well as public and jam-session meetings with other notable Chinese rock pioneers such as Liang Heping, He Yong, Cobra, ADO, and Hei Bao. The band also played a concert broadcast throughout Sichuan Province by Chengdu TV. While in Chengdu, Identity Crisis recorded an album for the state-owned China Record Company with producer and supporter Yang Shichun. Its release was blocked by company officials in Beijing who disapproved of Yang's unauthorized production of a foreign band. Selected tracks from this session were independently released by the band 30 years later as Banished Souls: The Lost 1991 China Record Company Sessions.

On returning to Tainan, Identity Crisis met with increased interest due to its association with Cui Jian and successful China tour. Invitations multiplied to play at pubs, festivals, cultural centers, a department store grand opening, and even the historic Lu Erh Men Matsu Buddhist temple. During this period the band had a summer-long weekly residency at the now-defunct Feelmore Jazz Pub in Taipei and recorded an album for Taiwan's innovative Crystal Records with producer George Soler, independently released by the band 30 years later as Rogue Province: The Lost 1991 Taipei Sessions. Around this time Tom Vest returned to the U.S. and was replaced by Tainan native "Spike" Tsao Hsin, linchpin of award-winning Taiwanese rockers Metal Fon. An immigration crackdown on expatriate musicians in early 1992 forced Identity Crisis' dissolution, though several members went on to tour China and Taiwan with other formations in later years.

In April 2008, core members Rea, Vath, Vest, Wiedersheim, and Whitwam reunited in Taiwan for their first shows in 16 years, including concerts at the historic Chih Kan Tower and the Tainan Municipal Cultural Center. Rea, Vath, Wiedersheim, and Seattle drummer Olli Klomp continue to work together occasionally as Ting Bu Dong.

The band's exploits are recounted in detail in Dennis Rea's book Live at the Forbidden City: Musical Encounters in China and Taiwan.

Sichuan Youth Newspaper: Identity Crisis in Chengdu: Music Makes It All Come True

Identity Crisis with Cui Jian: "Yi Wu Suo You,"
Maxim's, Beijing, April 1991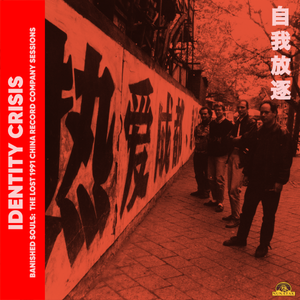 Banished Souls: The Lost 1991 China Record Company Sessions
Hot Bottom (Dennis Rea)
Would (Dennis Rea / Michael Gittleman)
Little One (Mark DeForge, arr. Dennis Rea)
Obsidian (Dennis Rea)
Dennis Rea (guitar, vocals) - Andrea Vath (bass) - Tom Vest (drums) - Bryce Whitwam (keyboards) 
Recorded at China Record Company Studios, Chengdu, Sichuan, April 1991 - first public release 2021
Produced by Yang Shichun - engineered by Lao Zhang - rehabilitated by Andreas Vath and Peter Comley
Cover photograph of Identity Crisis in Chengdu by Xiao Quan; design by Bryce Whitwam
Gratitude to Tang Lei, Tao Tao, Jiang Zhicheng, Cui Jian, and Mr. Ou
Other tracks recorded at the session have been withheld for copyright purposes.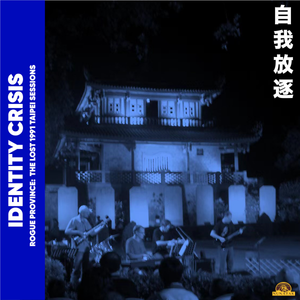 Rogue Province: The Lost 1991 Taipei Sessions
Jaguar Feathers (Dennis Rea) 
Manifest denSity (Dennis Rea) 
Would (Dennis Rea / Michael Gittleman)
Crooked House (Dennis Rea)
Huo Guo (Dennis Rea)
The Heimlich Maneuver (Dennis Rea)
Yizu Wuqu* (traditional, arr. Zhou Yi)
Dennis Rea (guitar, vocals) - Andrea Vath (bass) - Bryce Whitwam (keyboards) - "Spike" Tsao Hsin (drums) - Volker Wiedersheim (keyboard, 7), Paul Chenard (alto saxophone, 3)
Recorded at Life Studios, Taipei fall 1991 and *spring 1992.
Produced by George Soler for Crystal Records, Taipei, Taiwan. 
Cover design by Bryce Whitwam; photo: Chi Kan Lou, Tainan, Taiwan
Gratitude to A-da Im, Mr. Ou, Matthew Clark, and Jazz Cowboys
First public release

Identity Crisis: "Would," Anping, Taiwan 2007